We are very excited to announce that this month we launched a new site, which provides an introduction to the Mapeo tools and a collection of training & technical resources to support Mapeo users! 🌱 Check it out here.
It is organized as a comprehensive library with guides, visuals, and tips to accompany you through the use of both Mapeo Mobile and Desktop. We tried hard to make these resources very accessible so that even people who are not familiar with technology can follow along. We use many visuals in the step-by-step instructions and there are often links to additional video materials.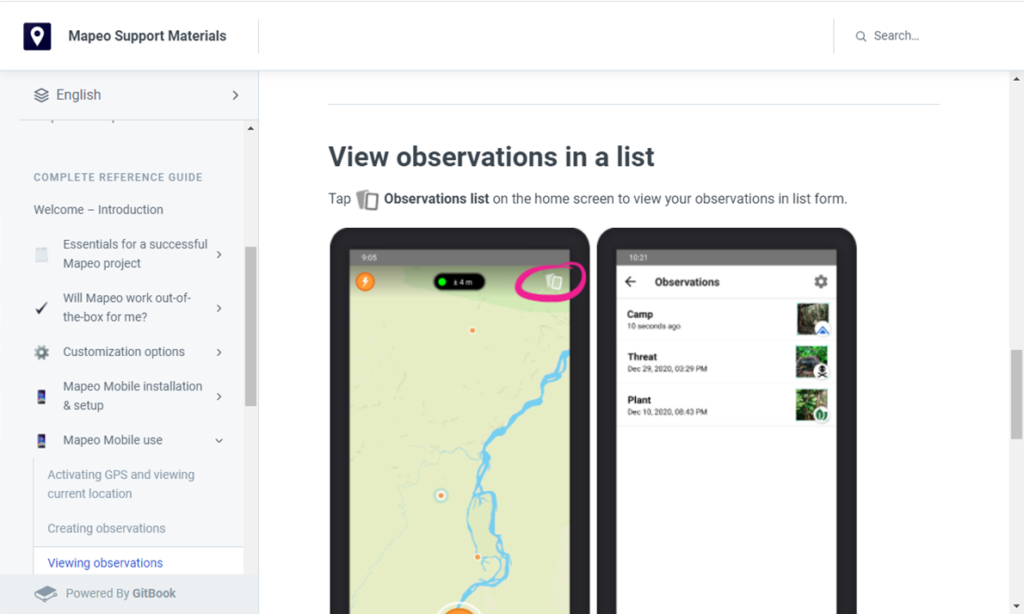 Currently, the site is only available in English but we plan to have it translated to other languages (Spanish and Portuguese to start) in a couple of months. We will also continue to expand and improve the content of the site as we move forward.
We know that people using these resources will have diverse interests, goals, needs, and technical literacy. For this reason, there are a variety of paths to access information and levels of detail users may be looking for. For the moment, this is what you can find on the site:
All pages in this guide can also be saved in PDF format and printed for use offline. Read more about that here.
We hope that this new Mapeo support materials site will be helpful to new and existing users of Mapeo and promote increased autonomy and accessibility. We look forward to growing and improving this compilation of resources and will keep the community updated as we add new sections! If you have feedback or suggestions on how to improve the site, please don't hesitate to contact us via our public Discord chat server or the Earth Defenders Toolkit forum.